Are you tired of seeing penis on my site? Well tough! Scroll to the bottom, you'll be rewarded with a latex Femdom facesitting post.
Have I mentioned I'm on Instagram at @FetishArtist? Honestly, I'm on there a little more than my own site. But as obvious as this should sound, I can't post a latex sissy slave getting butt fucked with an inflatable plug as another sissy slave watches, sniffing distance from the action.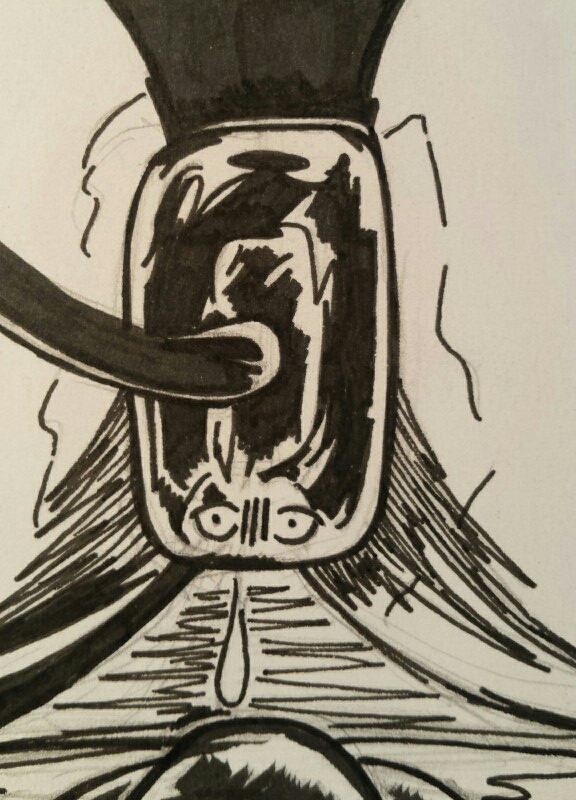 Let's get a little close up on that butt plug reflection. You may be thinking "hey, I see hardcore all the time!" You're probably thinking Tumblr, or Twitter. And I'm on Tumblr as FetishArtistNet and on Twitter as @FetishArtist. But even though they are more relaxed about their TOS than IG, I can still be banned for posting hardcore. That's why I have my own web page.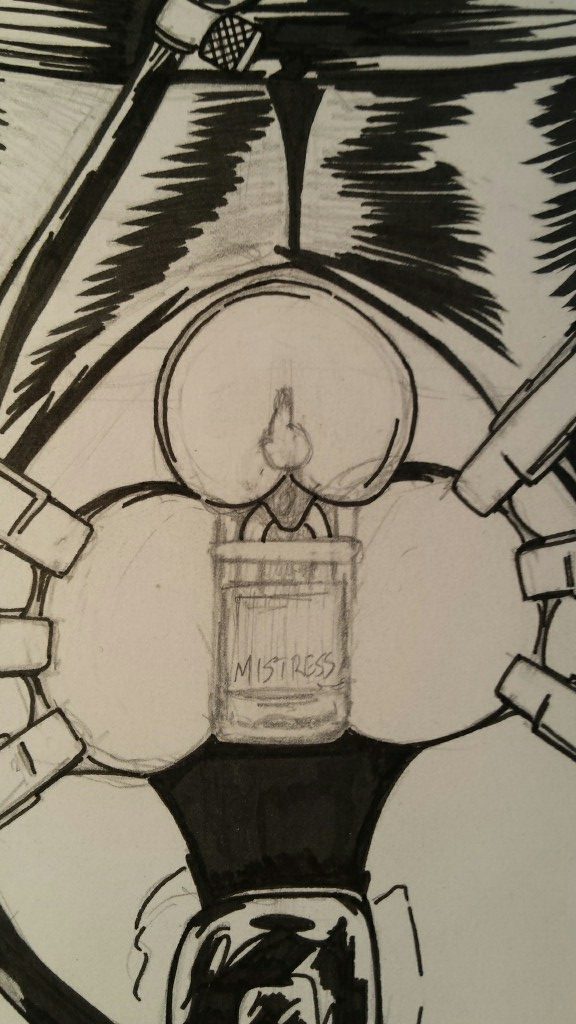 Here's a close up of that sissy piercing chastity device. The padlock goes through the cock and attaches to a metal cage around the balls. Bear with me, there's a new piece at the bottom of this post.
So this started as the Quick Sketch Series in 2014, when I was uploading content regularly. I was about to work picket lines in Long Beach for a week, and needed content I could schedule for updates. So I sat down and cranked out about 5 or more sketches. These have been for sale on Etsy and in person at BDSM shows and conventions, with the promise that those that did not sell would get inked in and available for a higher price.
Well, for the moment, I don't feel like posting a new listing on Etsy. So if you go over right now to https://www.etsy.com/listing/192334117/mature-nsfw-bdsm-quick-sketch-series, you can get these for only $10 each. Just specify Facesitting Latex Dominatrix or Sissy Slave with Inflatable Butt Plug. If you order both, I'll send you a buttload of free stickers and greeting cards.
Warning, this is for a limited time, which is until I feel like creating new listings, finish inking them, or submit them to a gallery.
Enjoy!