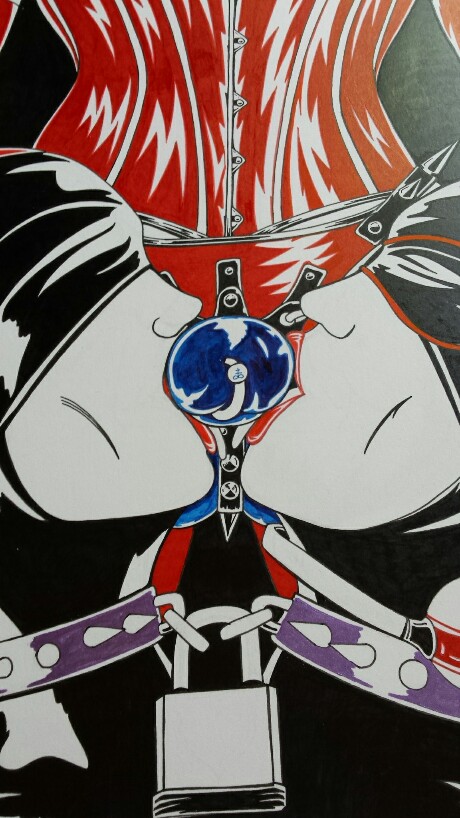 Wow! I'm running out of ink. Pardon me for getting art geeky here, but I'm using a variety of methods and new stuff here. The red is a combination of Micron pen, with a layer of red Identi Pen from Sakura Products. It's a more durable form of marker used by collectors and celebrities for a long lasting, fade resistant signature on collectibles and merchandise. Damn pity I only bought one.
I was going to do a layer of Speedball super black, but I'm trying to keep from warping the paper. My Speedball super red kept clogging the pen nib, and it's been a little tricky to deal with. The Sakura reds are giving me a better result.
The black is a combination of Micron black, Faber india ink marker, and Pentel brush pen. I think the marker and brush pens are out of ink.
The blue was very tricky. I want something with a light hue, but the transparency is causing problems in overlap. What I have is a result of Micron, combined with Rowney acrylic ink.
There's still quite a bit left to go, and it's like a kinky art chess game. I wish I had a blue metalic gel pen like in the collar. If I find one, that may replace the dildo. I still need to plan the laces on the hood, the seam on the hood on the left, and a plan for the padlock and ball gag.