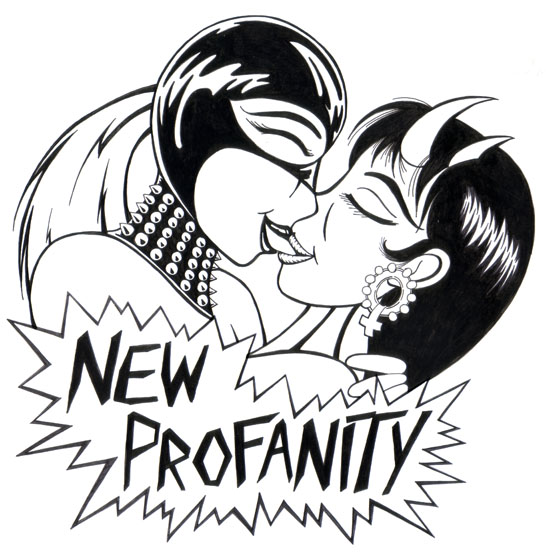 A few months back I got some stickers for El Cuervo gallery, and found myself walking with my sketchbook into another gallery. Not wanting to dis the gallery, I asked if they had stickers, like El Cuervo. This way I could include their logo next to the El Cuervo logo on my sketchbook. They said no, but did not take offense, and it got me thinking.
If my favorite galleries I'm on good terms with, don't have stickers, maybe I can craft up some sticker art for them. Even if they don't run with it, I can have a sticker for the gallery for my sketchpad and share the love.
On my list of course was New Profanity. I cooked this up over the past couple of weeks. I think it captures some of the wild side of the gallery without completely washing over it with my own branding. I could have done a full body Dominatrix, but I don't think it would have represented what the gallery was about. It's grrl-centric. Got a naughty streak, and a little kinky, with a lot of love. This is a rough scan, the next step is to add some color.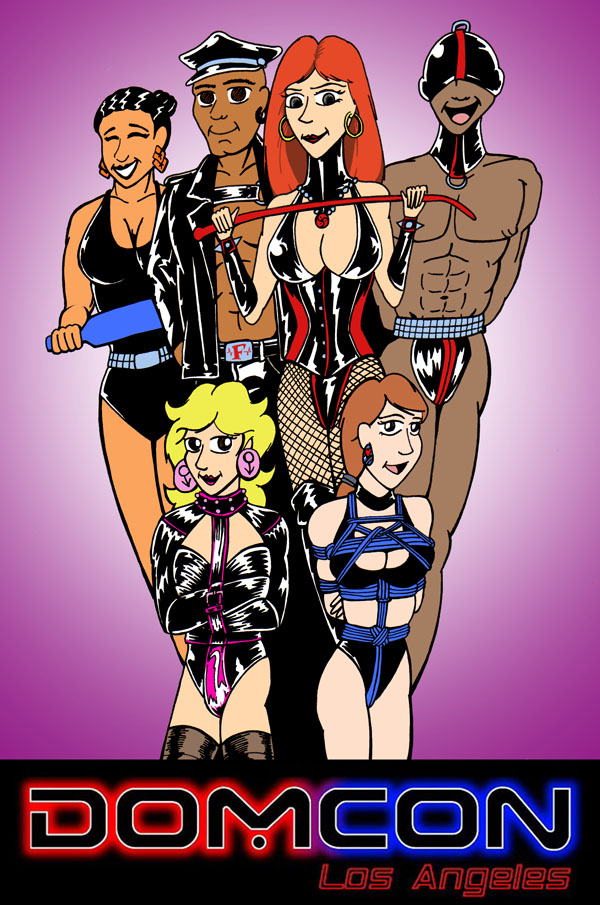 Speaking of which, I've got a flyer in progress for DomCon LA 2017. All I'm missing is a high rez logo to drop in. Save the date! This is coming down May 17-21st at the Hilton LAX. Go to DomConLA.com for details.
Gotta go, catch you later!