Quick! There's no time to explain! Get in and hang on!!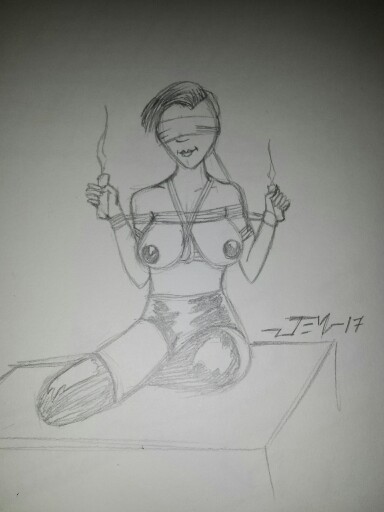 Last night, Devil Mask Society's Kinbaku at the Overflow bar in Downtown Los Angeles was awesome! Drawing workshops, nude and not, are popping up all over Southern California, many at bars and breweries. This is the first I've seen featuring rope bondage, and it's an awesome idea.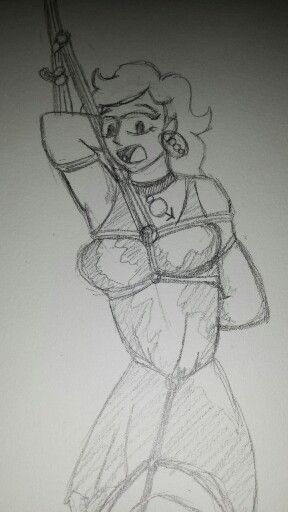 My experience with drinking and drawing sucks. The alcohol is an instant confidence drainer when walking into a new place, and I hate just ordering a coke. It looks cheap and dorky for a first impression in a pricey bar. I bewildered Ernie the bartender with an order for a virgin mary, but he didn't give me much trouble. Later, I got a Coranado IPA, and tipped big to keep my welcome for next time. That tasty beer is an ass kicker though. Taking the subway down paid off. No parking issues and I got to sober up on the way home.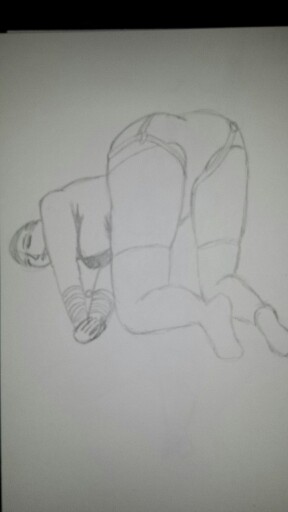 The models and rigger stay sober for the workshop. So bondage purists can rest at ease. Mellissa, the rigger's partner, was the main model, but a well muscled sissy sub in a pink dress and green heels alternated as a model for the night for her Mistress. When not modeling, the sissy sub acted as a drawing board for her Domme. I sincerely salute these efforts, and both female and male artists respected this scene.
The major difference of note between this and other drawing workshops is the pose times here are longer. Allowing you to relax and get in more details on your work. While there were only  about 5 poses for the night, it worked out much better for what I like to do.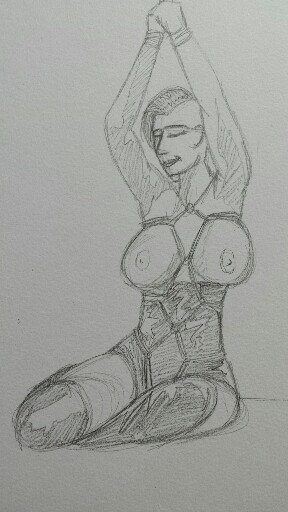 I'll update more contact info for the next event as time progresses. A simple search of DevilMaskSociety, and KinbakuDTLA on Fetlife should yield quick results. If you're following me on Instagram, just follow the hashtags for DevilMaskSociety and #TheOverflowDTLA for more details.
It may stop, but it never ends. I've got to put the hammer down and roll out. Later!