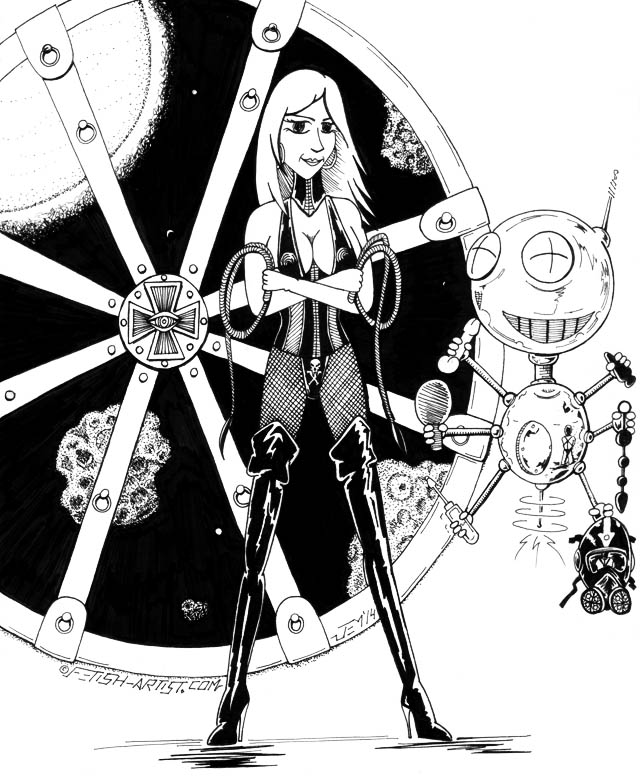 Don't have much time to talk, but I am getting some down time during port protests with the Teamsters. I'd been working on this piece on and off. It started as a portrait, and wasn't going very well. I turned the chain spiderweb into a space porthole and got inspired.
I call this Femdom art piece Mistress Arcadia, Space Pirate, in honor of one of my favorite manga heroes.
My fellow picketers loved it, although, servebot's sex toys were not complete yet. I actually started the dong as a bong as a little self-censorship until I could get this piece home to complete it.
With luck, I'll have more this week!